Vacation Rental Cleaning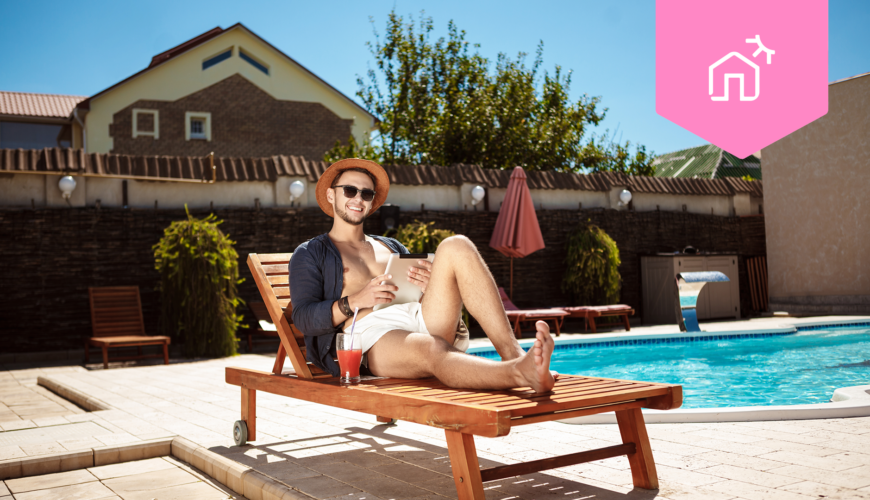 Vacation rental cleaning is a little bit like hotel housekeeping – something that often needs to be done right here right now.  When one guest checks out, you might have another guest who surprise! is ready to check in early. Leticia's First Class Cleaning Inc. is a team of dedicated, expert house cleaners who are ready to give you a quick turnover on your vacation rental by cleaning it quickly. We also specialize in non-toxic cleaning products; something you can tell your guests is a value added benefit to booking their vacation rental with you. 
In San Luis Obispo, tourism matters. And we have a lot to offer with the wineries in Paso Robles along with Lake Nacimiento and Lake San Antonio, not to mention the beautiful coastline along Cambria and Cayucos down to Morro Bay. In 2016, Visit SLO CAL released a report showing tourists in San Luis Obispo County were spending about $50 every second, with an annual growth rate of at least 10%. With so many tourists in our area, it's no wonder why so many homeowners have opened up Bed-and-Breakfasts or converted their seasonal homes into vacation rentals. But keeping your vacation rental clean is what we're here for BnB, weekend getaway, or seasonal retreat. 
Our Vacation Rental Cleaning Includes:
Take Out the Trash (in all rooms and main cans if needed)
Linens Refresh (wash and replace)
Vacuuming/Mopping/Dry Mopping
Dusting all hard surfaces like shelves (and we get rid of the dust, not just move it around – important in this area!)
Bathroom Cleaning (toilets, sinks, mirrors, light fixtures, shower/tub wipe down – no guest wants to see anything in the bathroom, right?)
Kitchen Wipe down (appliance faces, inside microwave, stove top, sink, counters, floors, cutting board, disinfect with nontoxic cleaners)
Appliance Check (refrigerator, dishwasher, laundry, thermostat)
Whole House Walkthrough (every house is different – you tell us what you need! We'll water houseplants and look for burned out lightbulbs and cobwebs as part of our vacation rental cleaning, but do you need something special like check a security camera? Let us know.)
We know in Paso Robles, vacation rentals can sell out months in advance during the busy season (can we say Wine Festival, anyone?).  We strongly suggest making arrangements for your vacation rental cleaning as soon as possible to ensure your guests have their check-in expectations met (and hopefully exceeded surprise, we're early!)
Contact us today and let us know where your vacation rental is located and how many bedrooms and bathrooms it has (or if you have more than one you manage, just be approximate). We're happy to get back to you with an estimate!