Move In / Move Out Cleaning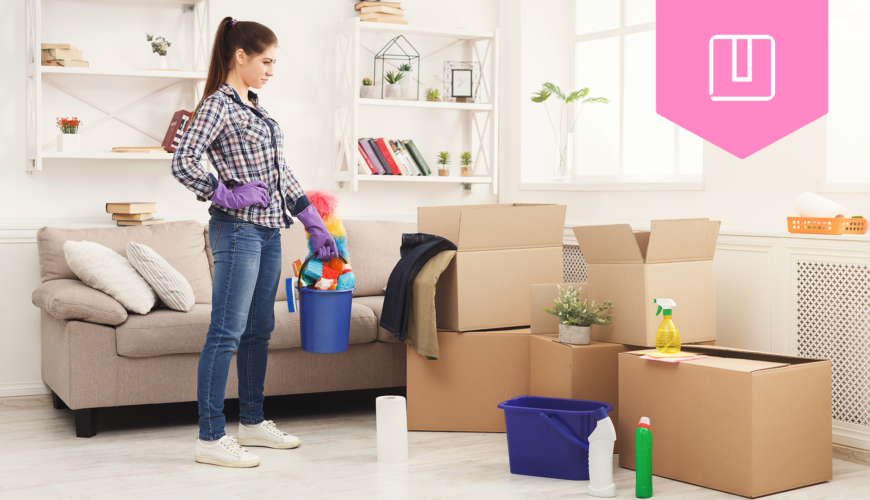 Move in / Move out cleaning
Move out cleaning is a requirement of every move, yet it's the last thing on anyone's mind until they reach that stage. The boxes are packed, the yard sale has finished, the truck is loaded, and then when the home is empty and you can really see just how dirty it really is… We forgot the move out cleaning!
By the time we reach the move out cleaning stage, usually we're completely exhausted. Leticia's First Class Cleaning Inc. is here to help. Do you have a rental agreement with a cleaning deposit? We have helped many clients with rental agreements in the County of San Luis Obispo go down their cleaning list to earn their cleaning deposit back so they can use it for their next rental cleaning deposit or for move in costs on their new home.
Or perhaps you yourself are the property owner? In San Luis Obispo City we have Cal Poly (California Polytechnic State University) which enrolls over 20,000 students. If you rent to one of these 20,000+ students, you probably have a high turnover rate on your rental and may need it cleaned before your next renter arrives. We can help you, too! A move out cleaning might need to be a total rental cleaning (of the entire home or just a room if there are roommates) to make it look like new for the next renter.
In most cases, a move out cleaning just needs us to come finish what someone has already started. The house or apartment is usually empty other than light trash (if it isn't, we offer junk removal services), and someone has started to clean but as they were cleaning, they were still packing.
For most move out cleanings, our services include:
Kitchen

Wipe down (appliance faces, inside microwave, stove top, sink, counters, floors, cutting board, disinfect with nontoxic cleaners)

Bathroom

Cleaning (toilets, sinks, mirrors, light fixtures, shower/tub wipe down)

Vacuuming

Vacuuming/Mopping/Dry Mopping

Dusting

Dusting all hard surfaces (like shelves or stair railing)

Appliance Check

Refrigerator wipe down

Whole house

Whole House Walkthrough
Window CleaningDeep window cleaning to remove hard water stains.
Of course, for your move out cleaning, we are happy to work with you and your rental agreement cleaning checklist. Many of our clients have found that by hiring us they have been able to recover most (if not all) of their cleaning deposit and save money! Save yourself the exhaustion of the move out cleaning while still saving the money of your cleaning deposit (in many cases) and hire us!